Bio of Margit Buchhalter Feldman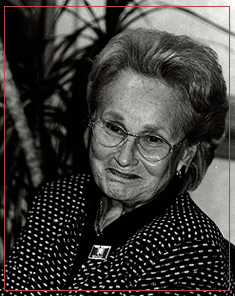 Margit, the only child of Joseph and Theresa Buchhalter was born in Hungary on June 12, 1929 in Budapest. Her parents had an orthodox home. They lived in Tolcsva near the Czechoslovakian border; a small agricultural town numbering about two thousand people with Jews making up one tenth of the population. Margit had fond memories of her early childhood and looked forward to the celebration of holidays and the Sabbath. Margit attended parochial school that was supported by the government. There were about sixty Jewish children in her town and they attended Jewish day-school. As a child, Margit was conscious of the prejudice against the Jews. Religious children dressed differently and suffered from discrimination by their non-Jewish peers. In 1941, Margit attended school in Budapest and lived with her relatives for a while. The Jews were already suffering from a set of discriminating laws that were implemented against them in the late 1930's. Margit was brought home because her parents feared for her safety.

Margit's father Joseph owned a general store and suffered from economic decline because he was forbidden to carry and sell certain merchandise such as sugar, coffee, flour and various oils. These products required coupons and Jews were not permitted to sell them. In the summer of 1943, her father and two uncles were ordered to report to an assigned location in order to be taken to a forced labor camp. While her father and uncles were away working on a farm, her mother Theresa ran the business and Margit helped with many of the chores. He was released shortly before the German occupation in March of 1944. The Arrow Cross, an extreme right-wing nationalistic Hungarian group started their own "Final Solution" of the Jews before Passover of 1944.

The Buchhalter family and many other Jews were imprisoned in a ghetto of Satoraljaujhely, a nearby town. From there Margit and her family were shipped to Auschwitz, a death camp in Poland. In Auschwitz Margit who was 15 years old lost her protective parents and clung to her aunts who survived the selections for death. She told the Nazis that she was eighteen and this made her eligible for forced labor. She was transferred to Crakow to work in a quarry for a little while and then sent back to Auschwitz. During her second stay in Auschwitz she became aware of the terrible experiments on twins that were being conducted by infamous Dr. Josef Mengele.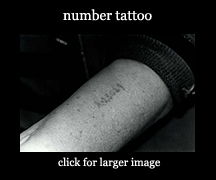 In early winter of 1944-45 she was shipped to work in a munitions factory in a camp called Grunberg, a subcamp of Gross Rosen in eastern Germany; that camp was not as harsh as Auschwitz. Margit and the prisoners had a little more food to eat. There she met Gerda Weiss Klein, a well known Holocaust survivor and writer. Margit was taken on a death march to Bergen Belsen. She was liberated on April 15, 1945 in Bergen Belsen by the British, a very sick young girl of sixteen, all alone and without family. She was injured by an explosive set by the Germans intending to destroy the camp and had pleurisy and pneumonia.

Margit was fortunate to be sent to Sweden to recover after the war and received kind treatment by the Swedish people. She found out that she had an aunt and uncle in the United States and joined them in August of 1947.

When Margit came to the United States she was still sick and it took her a number of years to recover. After she recovered she became an x-ray technician. This is when she met her Harvey Feldman, they were married in 1953 and have two children Tina and Joseph and three grandchildren, Caryn, Joshua and Zachary.

Margit has devoted her adult life to teaching children about the Holocaust and doing community work. She has dedicated herself to helping the powerless and vulnerable. The book: Margit- A Teenager's Journey through the Holocaust and Beyond written by her and Bernard Weinstein has become recommended reading for children studying the Holocaust and distributed by the State of New Jersey Commission on Holocaust Education. Margit is a staunch supporter of Raritan Valley Community College Institute for Holocaust and Genocide Studies, and helps to create an annual spring program which three-thousand students attend each year to learn about the Holocaust and Genocide.
---
SUGGESTED RESOURCES
Holliday, Laurel ed Children of the Holocaust and World War II and Their Diaries-Grades 7-12 Covering all the countries that were involved during WWII
Atkinson, Linda- In Kindling Flame: Story of Hannah Senesh- Grade 7-12- Telling of young Jewish Heroine who tried to help Hungarian Jews
Bierman, John-Righteous Gentiles: Story of Raoul Wallenberg, Missing Hero of the Holocaust- Grade 9-12 Detailed account how he saved thousand of Jews by issuing them Swedish passports.
Bitton-Jackson, Livia- Elli: Coming of Age in the Holocaust Grade 9-12- Tells story how she miraculously survived the war as a teenager
Bitton-Jackson, Livia- I have lived a Thousand Years: Growing Up In the Holocaust- Grade 5-10 A younger adaptation of the above book
Isaacson, Judith Magyar-The Seed of Sarah: Memoirs of a Survivor Grade 10-12 Joyful life in Hungary and then Auschwitz
Block, Gay and Malka Drucker- Rescuers: Portrait of Moral Courage in the Holocaust Grade 9-12 Forty nine people in many countries risked their lives to save Jews.
INTERNET SITES

Council of Holocaust Educators
www.che-nj.org

great site for Educators
http://fcit.coedu.usf.edu/Holocaust/people/children

United States Holocaust Museum, Washington, DC
http:www.ushmm.org